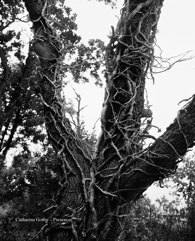 Nominerad till Svenska Fotobokspriset 2011!
Presence
Remembering is reconstructing something that has already happened. However, the recreated memory is just as true as its original source. When it is possible to look into the dark as well as into the light, presence becomes real.
Catharina Gotby
Presence är formgiven av Patric Leo i stort format 275x340 mm.
Tryckt i quadropelex i svart/vitt på 170 gr papper.
Utkommer under hösten 2011. 
Beställ nu för senare leverans.
978-91-633-7409-8